Which Art Museum in Vienna should I Visit?
Vienna's art museums are among the best in the world, but with so many options to choose from, it can be tough to decide which one to visit or where to start. That's where we come in. In this definitive guide, we compare six of the best, leading you through the labyrinth of Vienna's art scene to help you decide which museum(s) you should add to your itinerary. So, to make the most of your stay in the city, and to prevent you from suffering from the all too familiar 'museum fatigue', check out top 6 art museums in Vienna and secure your tickets ahead of time. All of these venues have limited space and numbers, especially those exhibiting the big hitters (yes, I'm referring to the 'The Kiss'!). So, be sure to use our direct booking links below or just head to our partner Tiqets to book you spots.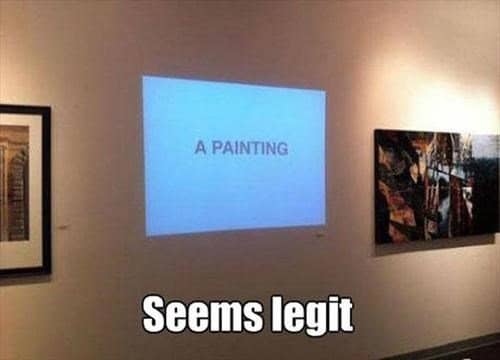 The Top 6 Art Museums in Vienna
First up, we have the Kunsthistorisches Museum, also known as the KHM. The stunning architecture of the museum is a work of art in itself, even before considering what it houses inside. The KHM boasts an extensive collection of European paintings from the Renaissance to the Baroque period, with much of it coming from the Habsburg's personal collection, including works by the likes of Vermeer, Rubens, Caravaggio, Raphael, and Rembrandt. They also have an extensive collection of ancient Greek, Roman and Egyptian artifacts including mummies and sarcophagi. One of the museum's most renowned pieces is Pieter Bruegel's "The Tower of Babel".
From Monet to Picasso, a bit of everything...
The Albertina Museum is is home to one of the largest and most significant collections of graphic art in the world. It's collection is incredibly diverse, spanning centuries of history and styles, including works from some of the most famous artists of all time, such as Rembrandt, Picasso, Degas, Dürer, Klimt, and Schiele. If you're a fan of Leonardo da Vinci, you'll definitely want to check out the museum's rare collection of his sketches and studies. The museum's temporary exhibitions are also noteworthy, showcasing works by contemporary artists and exploring new trends in graphic art. They also have a stunning collection of photography.
The Belvedere is a must-visit for any fan of Austrian art, and Austria in general, as not only does it house the largest collection of Gustav Klimt in the world (as well as work from other Austrian luminaries Egon Schiele and Oskar Kokoschka), but the museum complex is located in a gorgeous baroque palace, surrounded by typically ornate gardens and fountains. Split between two locations, the Upper Belvedere is home to some of the most iconic works of Austrian art, such as Klimt's "The Kiss" and "Judith", while the Lower Belvedere is where you'll find temporary exhibitions that showcase contemporary artists exploring new trends in art.
The Kunst Haus Wien is a museum dedicated to the work of the artist, environmentalist and architect, Friedensreich Hundertwasser. In short, if you like Gaudi, then we think that you'll also like Hundertwasser. He's our favourite of all the big Austrian artists, not least for his legit green credentials and commitment to sustainability, way before it was cool. Designed by Hundertwasser himself, the museum building is just as unique as the art it contains. Aside from the displays by Hundertwasser, the museum has work from several other contemporary and modern artists like Andy Warhol and Yoko Ono. The Kunst Haus Wien also hosts temporary exhibitions that are always cutting-edge and thought-provoking. Grab a coffee in the quirky cafe and afterwards walk over to the nearby 'Hundertwasser Haus' housing project to see more of his quirky architecture.
Dedicated to Austrian modernism, the Leopold Museum's collection includes paintings, sculptures, and graphic art from the late 19th and early 20th centuries. It is home to the largest collection of works by Egon Schiele in the world, making it a must-visit for fans of the artist, and it includes works by Gustav Klimt, and Oskar Kokoschka, as well as other Austrian artists from the period. In fact, the Leopold has a huge collection of Viennese Secessionist art, including furniture and decorative arts, so if you're a fan of art nouveau or the Wiener Werkstätte, you won't want to miss this museum.
The MAK, or the Museum of Applied Arts is a little different from the other five on our list, as it focuses on design and applied arts. You'll find everything from furniture to fashion and textiles to ceramics, with a particular emphasis on Viennese design. It has a collection spanning from the Middle Ages to the present day. The museum also features temporary exhibitions that explore the intersection of art and design, making it a good place to discover new and innovative artists. It's located right on Vienna's famous Ringstrasse and has a wonderfully grandiose inner courtyard.
If you're still not sure which art museum in Vienna to visit, then let's now reduce the magnificent works of art by some of history's most creative, abstract and passionate artists into just a few sentences…

If you like European paintings, ancient art and antiquities, then the Kunsthistorisches Museum (KHM) will tickle your fancy. If you're into prints, drawings, as well as modern & contemporary art, then the Albertina wins hands down. If you're a fan of Austrian art from the early 20th century, particularly Gustav Klimt, then the Belvedere will float your boat. If you want to explore the colorful and whimsical buildings, paintings & sculptures of Friedensreich Hundertwasser, then Kunst Haus Wien will be your cup of tea. If you're a fan of the Viennese Secession and Expressionism, then the Leopold Museum is right up your street. Whereas if you're into design and applied arts from different cultures and time periods, then the MAK is gonna be a winner.

So there you have it, whatever you're into, the Viennese art scene has something for pretty much everyone. If you think you now know which art museum in Vienna to visit, then please use the links we've provided next to each one to get your tickets in advance. Most of these do get very busy, especially in peak holiday season, so to avoid disappointment and get to the art much faster just skip the lines. Life's too short to queue.