What is Grüner Veltliner wine? A philistines guide to Austria's signature wine
Having written a couple of posts about Austrian Food, we now need something to wash it all down with. So, what better way to start than by introducing Austria's signature grape variety – Grüner Veltliner, not least as it blends perfectly into our 'Culture for Philistines' series of travel guides. If you want to taste Austrian wine with me in person (with absolutely no judgement!), then check out my Vienna Woods Wine Tour and if you want to sample some of the best GV in the world, get in touch and I'll take you out to the Wachau in a kayak, on a bike or on foot…
Grüner Veltliner on Tinder...
Hi, I'm Grüner Veltliner, but you can call me Grüner ;-). I'm caucasian, and I am originally from Austria. If I had to describe some of my key character traits, then I guess I'd say that I have a dry and crisp sense of humour, and I bet I can make your mouth water 😉 When I was younger, my exes would often describe me as somewhat "fruity" and a little "green", but always "refreshing". Now that I am a little older and have matured, I've definitely become more self-assured and bold. My ideal match? Well, just read on to find out more...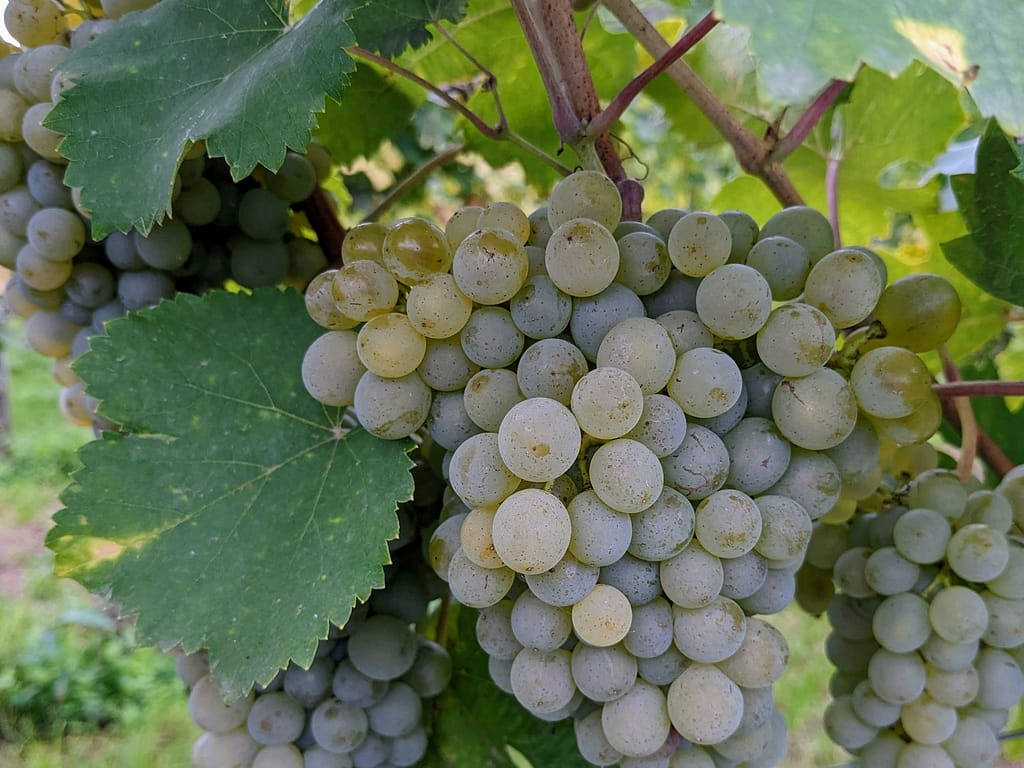 What is Grüner Veltliner wine? The elevator pitch...
Ok, so, Grüner Veltliner is the most widely plated grape variety in Austria, by some distance. It has bright acidity (i.e. it makes your mouth water) and a distinct peppery flavour to it. It can be made into a wide range of styles, depending on how long the grapes are left to ripen on the vine (the longer it ripens the more sugar develops, thus producing higher alcohol wines), the vintage (i.e. how the weather was that year), the vineyard location and how/if it was aged. Of course, there are myriad factors which go into producing great wines, so this is nowhere near a complete list!
What does Grüner Veltliner need?
Grüner Veltliner is thought to be indigenous to Austria, so, no surprise, it grows best in the relatively flat parts of north eastern Austria. Opulent and rich GVs flourish along the Danube valley loess belt stretching east of Krems, while it is also planted on primary rock in regions including the Wachau, to produce a leaner, meaner, more mineralic style. Loess, by the way, is a deep soil composed of tiny wind-blown silt and clay particles which accumulate over many years. Loess retains water relatively well.
Where does Grüner Veltliner grow?
Niederösterreich (that's Lower Austria to you and I) is the spiritual home of GV, and in the relatively flat north east of Austria, it enjoys DAC status (Districtus Austriae Controllatus – equivalent to a protected designation of origin or PDO) in several distinct regions, including the Wachau, the Kremstal, the Kamptal (all river valleys), Wagram, and the rather modestly named Weinviertel (which literally translates to the 'Wine Quarter'). Agreed… anywhere that has wine in its name clearly has no regard for managing expectations. Aside from Austria, it can also be found in small quantities in the Czech Republic, Slovakia, Hungary, Italy and Australia. I'm sure that several wineries are experimenting with Grüner in various other parts of the world too, as its reputation is growing rapidly.
What does Grüner Veltliner smell/taste like & when should I drink it?
This depends on what style of wine you are in the mood for…
1) When young, GV is bursting with acidity, with notes of green apples, lemon, lime, celery and a spiciness most akin to white pepper (think radish). Young, aromatic, fresh and fruity wines which are best drunk early i.e straight after its release up to 2 years. These wines will typically be lighter in alcohol and thus relatively easy to drink. Very young GVs are often mixed with fizzy water to make Austrian white wine spritzers.
2) when older, Grüner Veltliner becomes opulent, creamy and powerful which makes it a match for all but a few of Austria's most hearty dishes. These bolder, late harvested GV grapes make for higher alcohol wines with more complex flavours, often also as a result of longer maturation periods, either in oak or stainless steel, and then in the bottle. The high acidity of GV means that it ages well, as over time the balance between acidity, tannins and sugar balance each other out to produce complex and very interesting flavours. Often evolving into pineapples and cream, older GV's have a distinct baroque feel to them. Yes, I know, describing a wine using the word baroque goes against all my instincts, but once you've tried a high quality aged GV hopefully you'll know what I mean. It has almost a regal, imperial note to it, which (kind of!) makes sense considering that Austria was also the home of the Hapsburg empire for so long.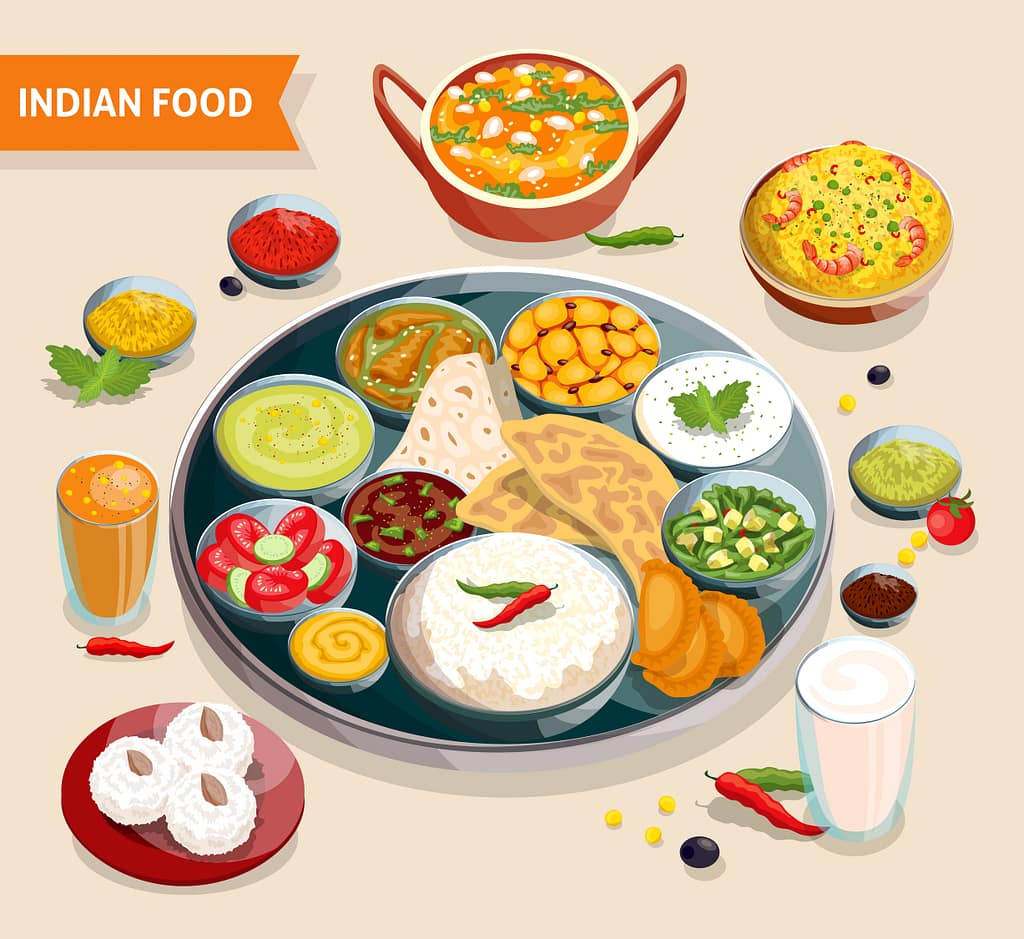 What are good Grüner Veltliner food pairings?
Austrian Grüner Veltliner pairs well with a variety of foods, including:
Austrian cuisine – no great surprise here really. Austrians eat the most meat per capita in the whole of the EU, and yes, it's mostly pork dishes like Schnitzel, Pork Stelze, Kümmelbraten (pork belly)
Asian cuisine: (fragrant Thai & spicy Indian)
Grilled or roasted vegetables: green beans, asparagus, brussel sprouts, courgettes
Seafood (grilled fish and shrimp, crab, lobster, scallops)
Summer salads with vinaigrette dressings (don't be scared of bitter greenery with GV i.e. kale, rocket, cucumber)
Three dishes to eat/cook with Austrian Grüner Veltliner…
Roasted pork belly with dumplings and sauerkraut
Grilled asparagus
Thai green curry
Give it a go with pork or pretty much anything vegetarian and you're on the right track.
Where should I go to taste Grüner Veltliner wine?
Well, it's funny that you should ask that! We offer a once in a lifetime kayak tour through the gorgeous Wachau Valley, which, as mentioned above, is widely considered one of the finest Grüner Veltliner producing regions in the world. Grüner is given top billing during our wine tasting on this tour, along with the equally spectacular Riesling that thrives on the higher slopes of the valley. You can check out full details of our Wachau Valley Kayak Tour here.
If being active on your vacation doesn't really sound like fun to you, then we'd recommend just hiring a car and heading out to the valley yourselves to stay a couple of nights. Once there you could visit Domaine Wachau just outside the gorgeous hamlet of Dürnstein. In their large tasting room there are informative wall displays and lots of cheery staff who impart their knowledge about what it is you are drinking and where it came from. Domaine Wachau act as a cooperative for many of the valley's weekend growers, who typically possess tiny plots. Essentially they are keeping alive the tradition of wine making for those families who it no longer makes economic sense to do so, so kudos to them. They probably also make a sh*t ton of money from it too, though.
Alternatively, check out the neighbouring Kremstal or Kamptal wine valleys, as well as Wagram and the Weinviertal. Frankly, the entire north eastern corner of lower Austria, from the Wachau eastwards, is prime Grüner Veltliner land.
If you're looking for a wine subscription company that features Austrian Grüner Veltliner wines, readers in the UK can check out Savage Wines, who offer several versions of either organic or bio-dynamic Grüner in the their subscription boxes. Check them out here…
We hope that our philistines guide to culture has given you a better understanding of what Grüner Veltliner tastes like, where it comes from, what to pair it with, and where you can drink some very fine examples of it. If it hasn't, then stop trying and just embrace the WKD.