Things to know before renting a car in Austria
Are you planning a trip to Austria? If so, then what better example to follow than the Griswolds?! Renting a car is a great way to travel free and to go wherever your heart takes you. If you're considering renting a car for your own European vacation then this blog post is for you, as we'll dive into everything you need to know about car rental in Vienna and Austria.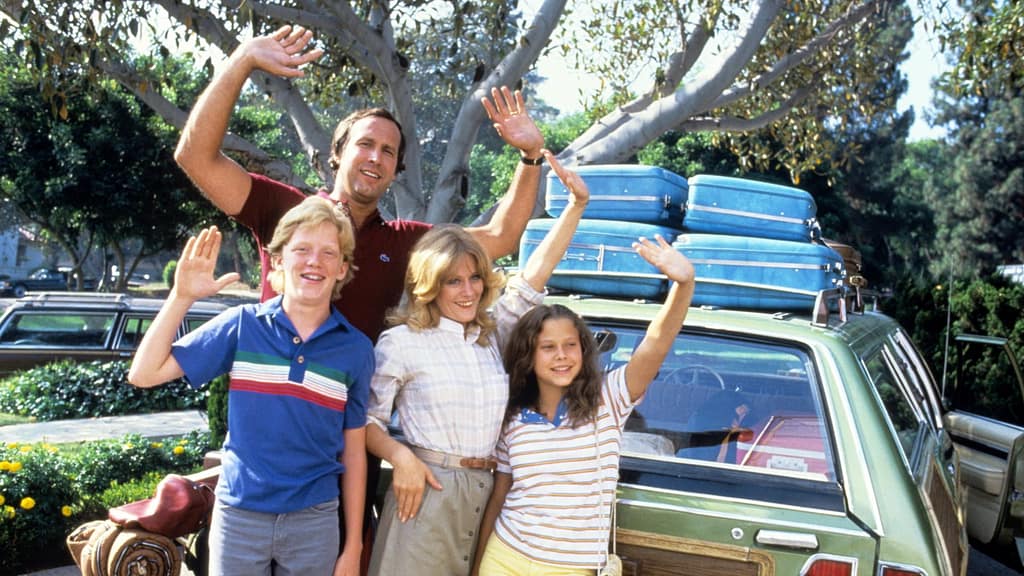 Which rental car company should I choose?
First things first, you'll need to decide on a car rental company. There are many options to choose from, including international chains like Hertz, Europcar, and Avis, as well as local Austrian companies like Buchbinder and Megadrive. It's important to do your research and compare prices and reviews to find the best option for your needs. In our experience, the company with the best prices, the biggest range of vehicles and the best coverage is Discovercars.com. Their booking system is clean and easy to navigate, and they aggregate prices from both the well-known global brands as well as smaller providers to give you the very best prices on the market.
What general requirements do I need to fulfill to rent a car in Austria?
When it comes to renting a car in Austria, there are a few requirements you'll need to meet. You must be at least 21 years old and have a valid driver's license from your home country. If you're from outside the EU, you may also need an International Driving Permit (IDP) – check the specific requirements for your country before you travel. You will also need to provide a valid credit card in your name for the rental deposit and any additional charges that may arise during your rental period.
What type of car suits my needs?
Once you've chosen a company, you'll need to decide on the type of car you want to rent. Austria has a variety of road types, from narrow village streets to mountain passes, so it's important to choose a car that's well matched to the roads you'll be driving on. If you're planning on driving in the Alps, for example, you'll want a car with good handling and a strong engine. On the other hand, if you're planning on exploring the city of Vienna, a smaller car may be more practical.
Here are a few different types of rental cars to consider for driving in Austria:
Compact or economy car: a practical option for Vienna/Linz/Salzburg/Graz city driving and shorter trips.

Midsize or full-size car: usually more comfortable for longer road trips and driving on highways (Vienna to Salzburg and further afield)

SUV: If you plan to drive mostly in the mountains, during the winter or on unpaved roads, an SUV may be a good choice. They provide better handling, typically with 4WD and more ground clearance.
Other things to consider when renting a car in Austria...
Insurance: make sure you understand the insurance options available and what they cover. Basic insurance is usually included in the rental price, but you can opt for additional coverage for extra protection. Consider purchasing a collision damage waiver to protect yourself from any damages to the rental car.

Fuel policy: check the fuel policy of the rental company. Some companies require you to return the car with a full tank of gas, while others may charge you for the fuel used during the rental period. It's almost always cheaper to fill the tank yourself and bring the car back with the same amount of petrol/gas that it had at the beginning of the rental period.

Car condition: when you pick up your rental car, make sure to inspect it thoroughly for any damage and report it to the rental company before you leave. It's also a good idea to take photos of the car from all angles as proof of any existing damage. This will help you avoid any disputes over damages when you return the car.

Driving rules: in Austria, the locals drive on the right-hand side of the road, and speed limits are posted in kilometers per hour. The speed limit on highways is typically 130 km/h (80 mph), while in towns and cities it's usually 50 km/h (30 mph). It's important to obey these speed limits and follow all traffic laws to avoid fines and accidents.

Tolls: many of Austria's highways, including the major Autobahns, require a toll to be paid. You can pay the toll at designated toll stations or purchase a vignette, which is a sticker that allows you to use the toll roads for a specified period of time. Check with your rental car company though, as some may offer rental with all domestic tolls included.
What is the most beautiful road trip to take in Austria?
That would probably be the Grossglockner High Alpine Road, which first opened back in 1935. This scenic 48km drive, that winds its way through the Alps between Salzbergerland and Carinthia, offers breathtaking views of mountains and glaciers, including Austria's highest mountain, the Grossglockner. The road is only open in the warmer months from May to October, and its highest point reaches an altitude of 2,504 m! The hiking trails nearby are, of course, spectacular, and besides the many waterfalls, may even afford you a sighting of the rare Alpine Ibex!
If you've got itchy feet and wanna hit the road, then check out Discover Cars below. They actually operate all over the world, so even if Austria doesn't end up being your final destination then they're worth checking out. Whichever rental car company you end up going with, just make sure to do your research, choose a reputable rental company, and follow all traffic laws and regulations. With a little planning, you'll be able to really get off-the-beaten-track to experience some of Austria's lesser known and harder to reach spots. Enjoy!