Discussions about food help you to understand people better. Try this…let's say that for some inexplicable reason you find yourself on death row (stay with me…) and you're about to walk the green mile. But, you've been granted one final meal request. You can have ANYTHING you want. Take a few moments…
I've asked my guests this same question many times. Some people found themselves trapped in an imaginary smorgasbord of gourmet delicacies, unable to escape beyond the exquisite canapés they were dreaming up. Others had no doubts, without hesitation announcing their final meals on god's green earth proudly. Personally, I fall into the latter category, as for me, there is simply nothing that comes close to good old fish and chips in that moment. Being from coastal Britain and having many great memories eating this British staple, including my 13th birthday party at a fish 'n chip restaurant, has deeply affected me, and I'm not just referring to the furring up of my arteries either. By the way, if you're ever in the UK, DO NOT order FnC from a pub or restaurant if you truly want to sample a typical version. You must visit a specialist fish n chip shop as it tastes so much better. Also, visit one that specialises in just fish n chips. These vital considerations alone are worthy of their own post, but I'm supposed to be talking about Austria…
The majority of people I asked my question to were also heavily influenced by their geography or ancestry. Texans would typically say BBQ, Californians would often choose Mexican food, many Brits opted for Roast Dinners, and those with fond family memories from childhood would go for a relative's home cooked classic. Sushi was also a surprisingly popular choice, but why waste such a glorious opportunity for gluttony on sushi when eating healthy doesn't even matter anymore? What really surprised me, though, was how few people opted for the typically extravagant filet-mignon-served-with-lobster-tails-on-a-bed-of-caviar-infused-oysters type answer. I guess most of us prefer to stick with familiar comfort food, and given the scenario I posed, who could blame us?
Anyway, as it's vaguely related, here are some of my favourite Viennese dishes, to give you a better idea of what to order in Vienna. I'm only giving you a main and a dessert, because quite frankly, both are massive and should be enough for even the hungriest tourist after a day of wine tasting or kayaking with us. I may get deported for this, but you'll find no mention of either Wiener Schnitzels nor Sacher Torte here, as I think both are pretty overrated (any cake that has to be served with cream due to its inherent dryness should be ashamed of itself). Anyway, my Viennese meal selection is as follows…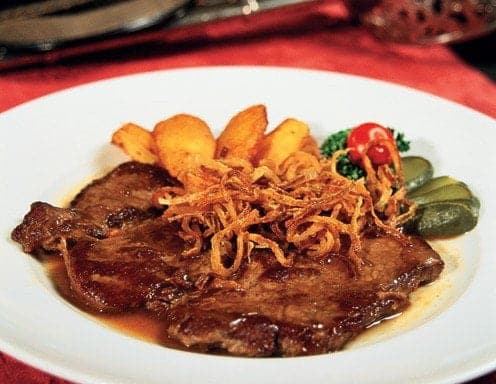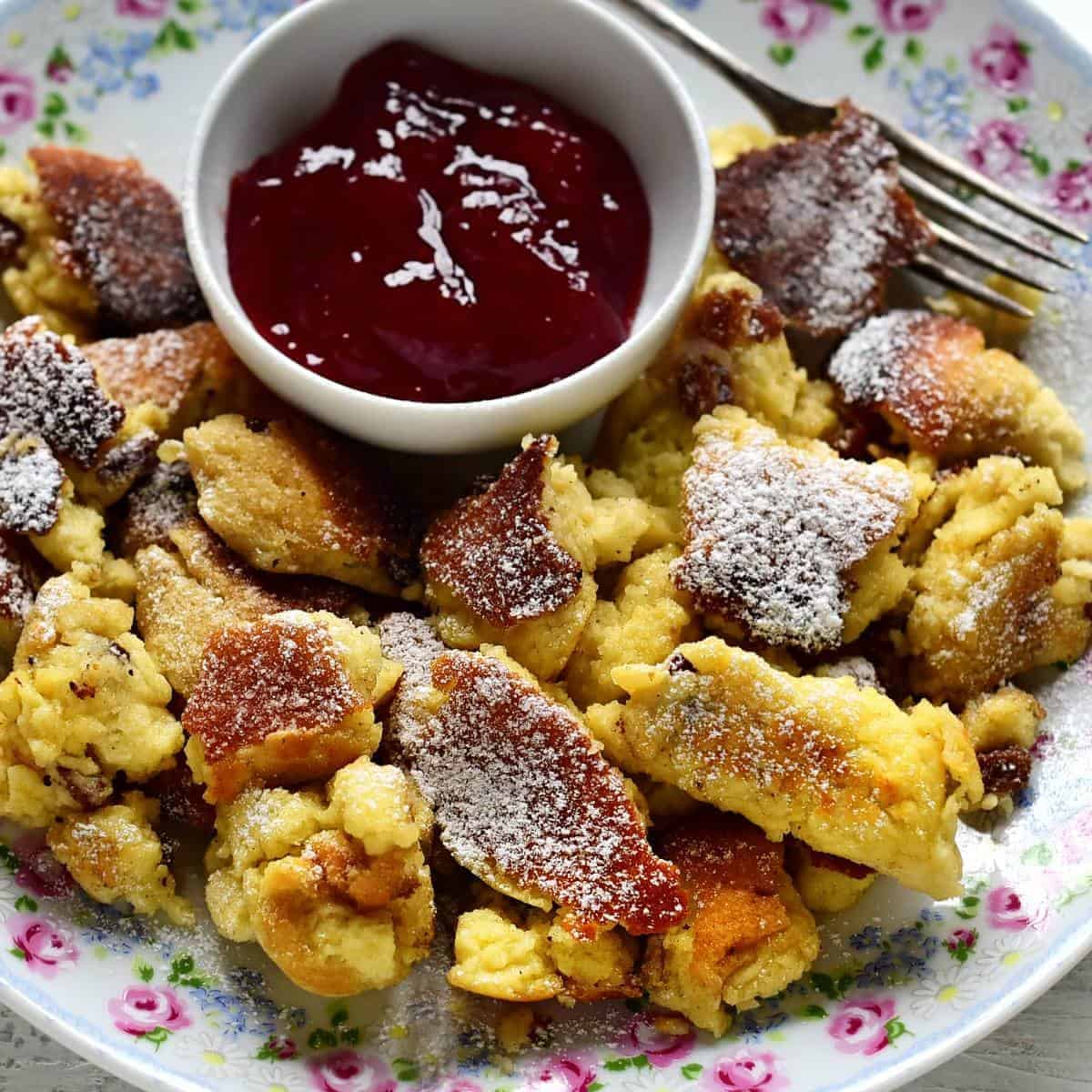 So, in the spirit of indulging while on your holidays, venture forth and seek out your own favourite Austrian restaurant dishes. If you're having trouble deciphering the menu, though, and you like the sound of both Zwiebelrostbraten and Kaiserschmarren, then give them a try. Just come hungry! Tip: If you're a light eater and out with friends or family, then it might be worth sharing a main course, otherwise a lot of good food may go to waste. Check out part 2 to this post with more suggestions of what to order in Vienna, including my recommendations for the best places to find these dishes.
Bon appetit or, as the Austrians say 'mahlzeit'!