Brittany Ferries Travel Requirements: how to get it right!
When it comes to exploring Europe, there's something undeniably romantic and adventurous about traveling by sea. Brittany Ferries offers a plethora of routes that connect the United Kingdom, France, Spain, and Ireland, but it is crucial that you have all your documents in order before arriving at the port – don't be like my mum and turn up at Portsmouth sans visa! So, in this blog post, we'll help you get to know many of the general requirements for travel before you board your Brittany Ferries ferry. Did I say 'ferry' enough yet?!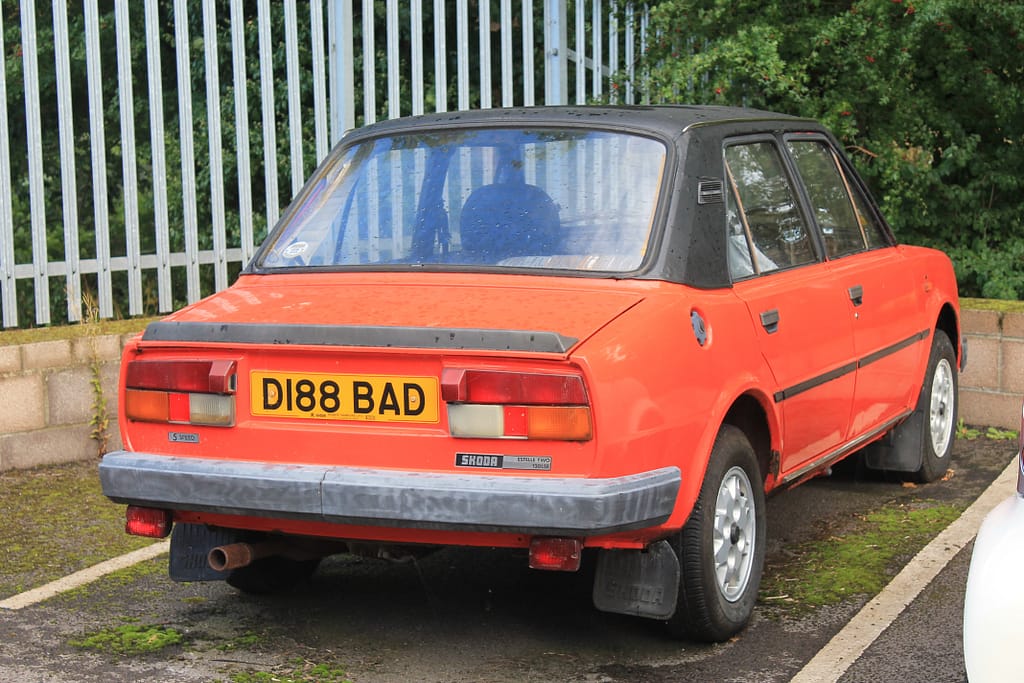 Brittany Ferries Travel Requirements - Frequently Asked Questions
Do I need a car sticker to drive in Europe?
When traveling outside of the United Kingdom, it may be necessary to affix a white oval UK sticker to the rear of your vehicle. This requirement depends on the configuration of your number plate and your intended destination. Basically, if your number plate already features the UK identifier accompanied by the Union flag (commonly referred to as the Union Jack), you do not need to attach a separate UK sticker.
However, a UK sticker is mandatory if your number plate falls into any of the following categories:
Comprises solely numbers and letters, devoid of any flags or identifiers.
Displays a GB identifier alongside the Union flag.
Incorporates a European Union flag.
Features a national flag of England, Scotland, or Wales.
Note that UK stickers have superseded the previous white oval GB stickers, so if you currently have a GB sticker, it must either be covered or removed before driving outside of the UK. Don't attach the sticker directly onto your number plate.
Driving in Spain, Cyprus, and Malta: To drive in Spain, Cyprus, or Malta, you must display a UK sticker, regardless of the content of your number plate.
Driving in the Republic of Ireland: When driving in the Republic of Ireland, there is no need for a UK sticker, regardless of the content of your number plate.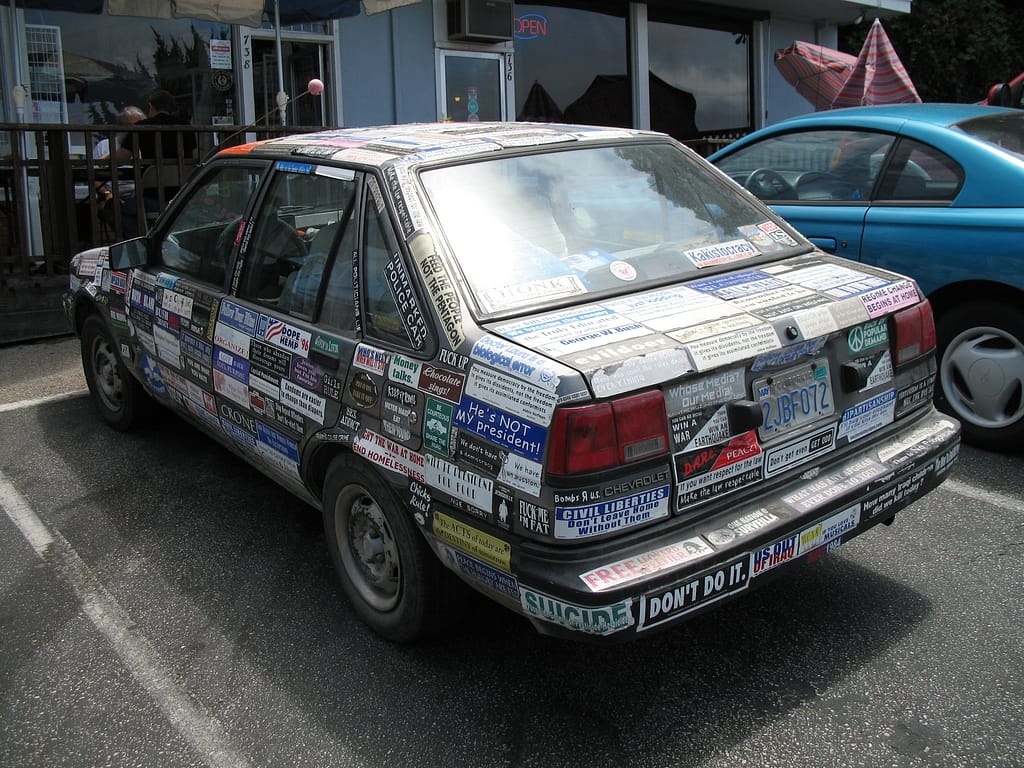 What vehicles types are allowed on Brittany Ferries?
The types of vehicles allowed on Brittany Ferries typically include:
Passenger cars: Most Brittany Ferries routes are open to standard passenger cars, including sedans, hatchbacks, and small SUVs.

Motorcycles: Motorcycles are generally allowed on board Brittany Ferries' ferries. You may need to secure your motorcycle properly during the crossing.

Campervans and motorhomes: Brittany Ferries usually welcomes campervans and motorhomes of various sizes, provided they meet the length and height restrictions for the specific ferry route.

Vans and commercial vehicles: Some routes may allow vans and commercial vehicles, but this can vary depending on the ferry and destination. There might be specific requirements or limitations on the size and weight of these vehicles.

Bicycles: Most Brittany Ferries vessels allow bicycles, and they are often carried free of charge. You will typically be directed to designated areas for securing your bike during the journey.

Pedestrians: If you're traveling without a vehicle, you can book a passenger ticket and board the ferry as a foot passenger.

Caravans and trailers: Caravans and trailers are generally allowed on Brittany Ferries, but there may be restrictions based on size and weight. It's advisable to check the specific requirements for the route you plan to take.

Coaches and buses: Brittany Ferries can accommodate larger vehicles like coaches and buses on some routes. However, these vehicles may need to make special arrangements and should check with the ferry company in advance.
Please note that the specific rules, regulations, and restrictions for vehicle types can vary depending on the ferry route, vessel, and destination. It's essential to check the Brittany Ferries website or contact their customer service directly for the most up-to-date information regarding vehicle types allowed on your chosen ferry route. Additionally, make sure to book your vehicle space in advance, especially during peak travel seasons, to secure your spot on the ferry.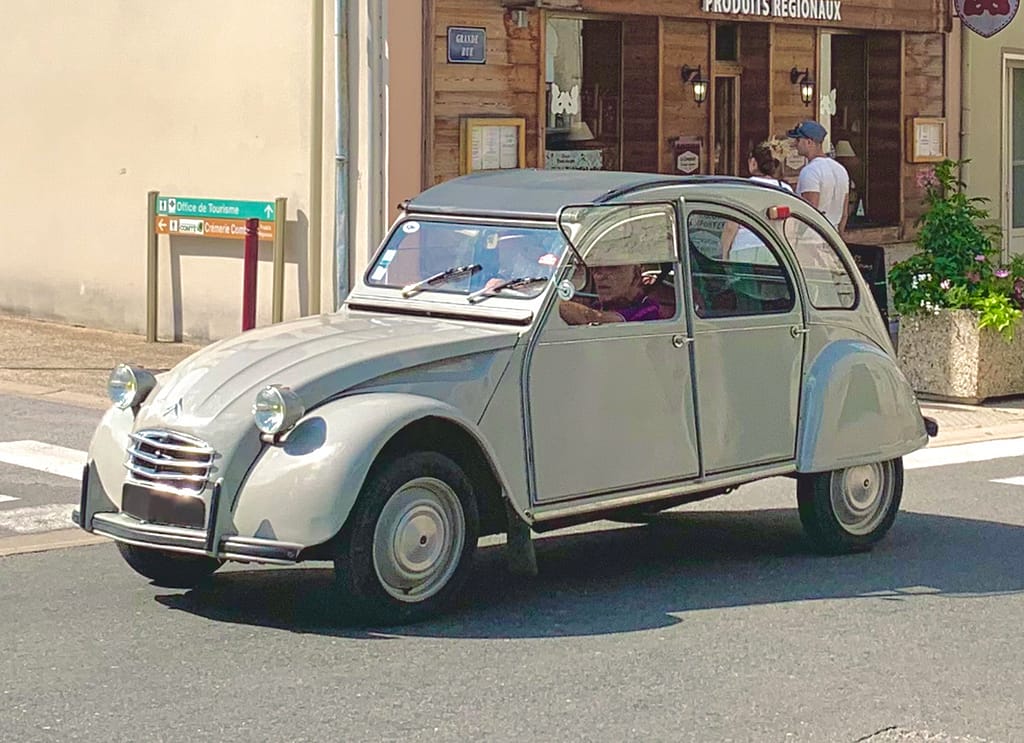 Is it cheaper to book a ticket as a foot passenger and then rent a car in France or Spain?
Potentially, yes! But be careful here. For many reasons, it might be worth considering buying your ferry tickets as foot passengers, and then renting a car in France or Spain upon arrival…
If you're price sensitive then this could save you money, although obviously you need to make sure that the cost of the car rental itself doesn't outweigh the savings made on your ferry ticket!
Renting a car in-situ may also make more sense for you if your existing UK car insurance or breakdown cover doesn't cover international trips.
Renting a car in France or Spain would also make sense if you're worried about driving on the right in a vehicle with its steering wheel also on the right. This makes overtaking pretty dangerous guesswork, unless of course you've always got a willing passenger to help you check for oncoming vehicles!
If you are a little freaked out about driving on the right in a right hand drive car, then check out Discovercars.com, as they aggregate the best prices of local vehicles from French or Spanish car hire companies to avoid this problem!
Brittany Ferries Travel Requirements: what to consider before arriving at the port!
1. Passport and ID: Ensure you have a valid passport for international travel. Check the expiration date to ensure it remains valid throughout your trip. Some routes may also require a visa, so check the entry requirements for your destination.
2. Ticket or booking confirmation: You will need your ferry ticket or booking confirmation to board the ferry. Make sure you have both a printed copy and an electronic version for reference.
3. Vehicle documentation: If you are taking a vehicle on the ferry, you will need the vehicle's registration and insurance documents. Check whether additional requirements, such as an international driving permit, are necessary for your destination.
4. Arrival time and boarding: Arrive at the ferry terminal well in advance of your departure time. Boarding procedures may vary, so follow the instructions provided by Brittany Ferries staff.
5. Pets and pet travel: If you are traveling with pets, review the pet travel requirements for Brittany Ferries. This may include documentation of vaccinations, microchipping, and health certificates.
6. Luggage and baggage: Be aware of baggage allowances and restrictions. Oversized or excess luggage may incur additional fees.
7. Onboard facilities: Familiarize yourself with the onboard facilities and amenities available during your journey. Brittany Ferries offers various services, including restaurants, cabins, and entertainment options.
8. Accessibility requirements: If you have specific accessibility needs, contact Brittany Ferries in advance to ensure suitable accommodations and assistance are available.
9. Travel insurance: Consider purchasing travel insurance to cover unexpected events or disruptions to your trip, such as cancellations or delays.
10. Customs and immigration: Be prepared to go through customs and immigration procedures upon arrival at your destination. Familiarize yourself with the customs regulations of the country you are visiting.
Of course, travel requirements may change over time, so it's essential to check with Brittany Ferries directly and consult official government websites for the most up-to-date information regarding travel restrictions, entry requirements, and health and safety measures. Brittany Ferries' website is a valuable resource for specific details related to your journey.
What else should I be aware of before driving in Europe?
It's not just Brittany Ferries travel requirements that you need to be aware of – there are other essential documents and items you need when driving in European countries:
Driver's license: You should have a valid driver's license from your home country. Some countries may require an International Driving Permit (IDP) in addition to your regular driver's license. Check the specific requirements for the country you plan to visit.

Vehicle registration: Carry your vehicle's registration documents, which prove ownership and registration in your home country.

Insurance: Ensure you have valid vehicle insurance coverage for the countries you intend to visit. Contact your insurance provider to confirm that your policy covers driving in Europe and meets the minimum requirements of the countries you plan to visit.

Passport and ID: Always carry your passport or identity card, as you may be required to show it if stopped by authorities.

Reflective vests: In many European countries, it is a legal requirement to carry high-visibility reflective vests or jackets in the car. These should be easily accessible and used when you exit the vehicle in case of an emergency or breakdown.

Warning triangle: A warning triangle is required in many European countries. It should be placed behind your vehicle to warn other drivers in case of a breakdown or accident.

First aid kit: While not mandatory everywhere, it is advisable to carry a first aid kit in your vehicle.

Headlamp beam deflectors: If your car has right-hand drive and you're driving in a country that drives on the right side of the road, you may need headlamp beam deflectors to avoid blinding oncoming drivers.

Environmental stickers: In some European cities, particularly in environmental zones, you may need an environmental sticker (e.g., Crit'Air in France) to enter certain areas. These stickers are usually required for older, more polluting vehicles.

Toll tags and vignettes: Some European countries require payment of tolls or the purchase of vignettes (road tax stickers) for certain highways or roads. Check the specific requirements for the countries you plan to visit.
Please note that regulations can change, and requirements may vary from one country to another. It's essential to research and understand the specific driving requirements and regulations for each country you plan to visit in Europe before your trip.